10 Things You Should Not Do Before Closing On Your Mortgage
Kelly Deforge, our in-house mortgage lender with Union Bank, recently sent us "Kelly's top 10 things you should not do between pre approval and closing on your Mortgage!!!!!!!"
I have seen just about all of these happen during the mortgage process and trust me when I say any of these things alone can have huge repercussions on the final approval of your loan - and in some cases even result in the lender denying you a loan! This is definitely something you do not want to happen - especially after paying for home inspections, appraisals and preparing the mounds of paperwork it takes to get a loan approved in today's market.
So - take heed in Kelly's Top 10 and Do Not do any of the following if you want to make it to closing day:
10. Make large undocumented bank deposits.
9. Fail to disclose you are on probation, disability or maternity leave with your employer.
8. Close credit accounts with zero balances.
7. Co-sign a loan for anyone else.
6. Change your job status, from full to part time. Even if you get a raise, make sure your lender knows!
5. Spend your down payment or closing cost money.
4. Apply for new loans or credit. Including changing your limits on an existing credit card.
3. Stop paying your bills on time.
2. Get married or divorced.
1. Quit your job!
Remember, No matter how tempted you are, DON'T DO IT!
Please contact me if you have specific questions or would like additional information about the process of buying a home and I will be more than happy to assist you.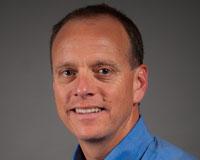 Author:
John Abry
Phone:
802-274-5806
Dated:
October 10th 2017
Views:
301
About John: John enjoys assisting buyers and sellers of Chittenden County and Lake Champlain properties and he s...